Core Team
Jayaraman Chillayill, Co-founder & MD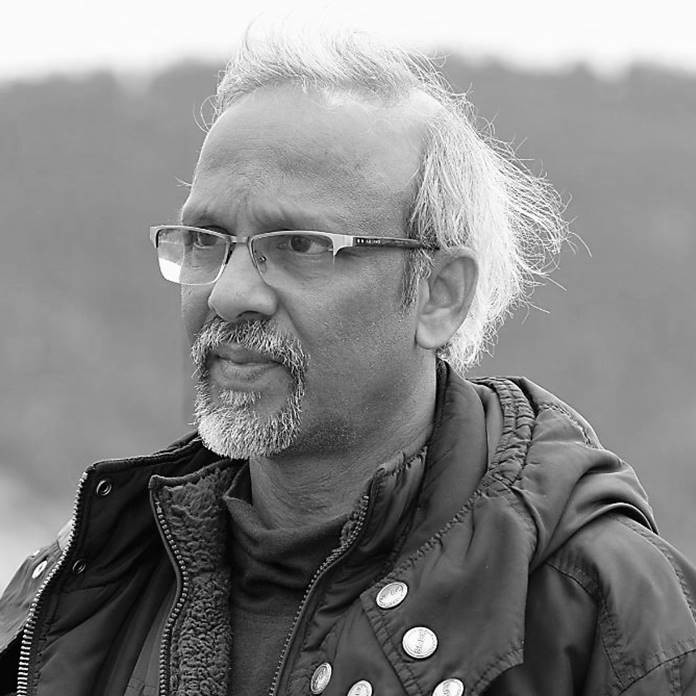 Dr. Jayaraman Chillayill has 28 years of industrial experience and holds a PhD in Energy Management from Amrita School of Business, which he pursued after taking voluntary retirement from BPCL Kochi Refinery where he held the post of Senior Manager, Projects.
He has also served as Deputy Director of Albertian Institute of Science and Technology, Kochi; Principal Advisor – Energy for Team Sustain Ltd, Kochi and as Electrical Safety Trainer for Tracez Training and Consultancy Services, Muscat.
Dr. Jayaraman was a Fulbright Scholar, at Lawrence Berkeley National Lab, California under Fulbright Nehru Environmental Leadership program in 2010 and as Fulbright Kalam Climate Change Doctoral Fellow in 2018-19.
He has won the State Award from Energy Management Centre, Government of Kerala in 2010, and is the founder Vice President and past General Secretary of Society of Energy Engineers and Managers (SEEM- a professional body of Energy Managers and Auditors), founder and present General Secretary of Energy Press (a leading Publication group that publishes Energy Efficiency Manager). He was the first Kerala State Coordinator of Petroleum Conservation Research Association (PCRA), an organisation under Ministry of Petroleum and Natural Gas.
He has published several research papers and has edited a publication by Science and Technology Centre for NAM countries, New Delhi on Cleaner Production and Sustainable Development. He holds a B.Tech from NIT, Calicut and an MBA from IGNOU, India.
Dr. C G Madhusoodhanan, Co-founder & CEO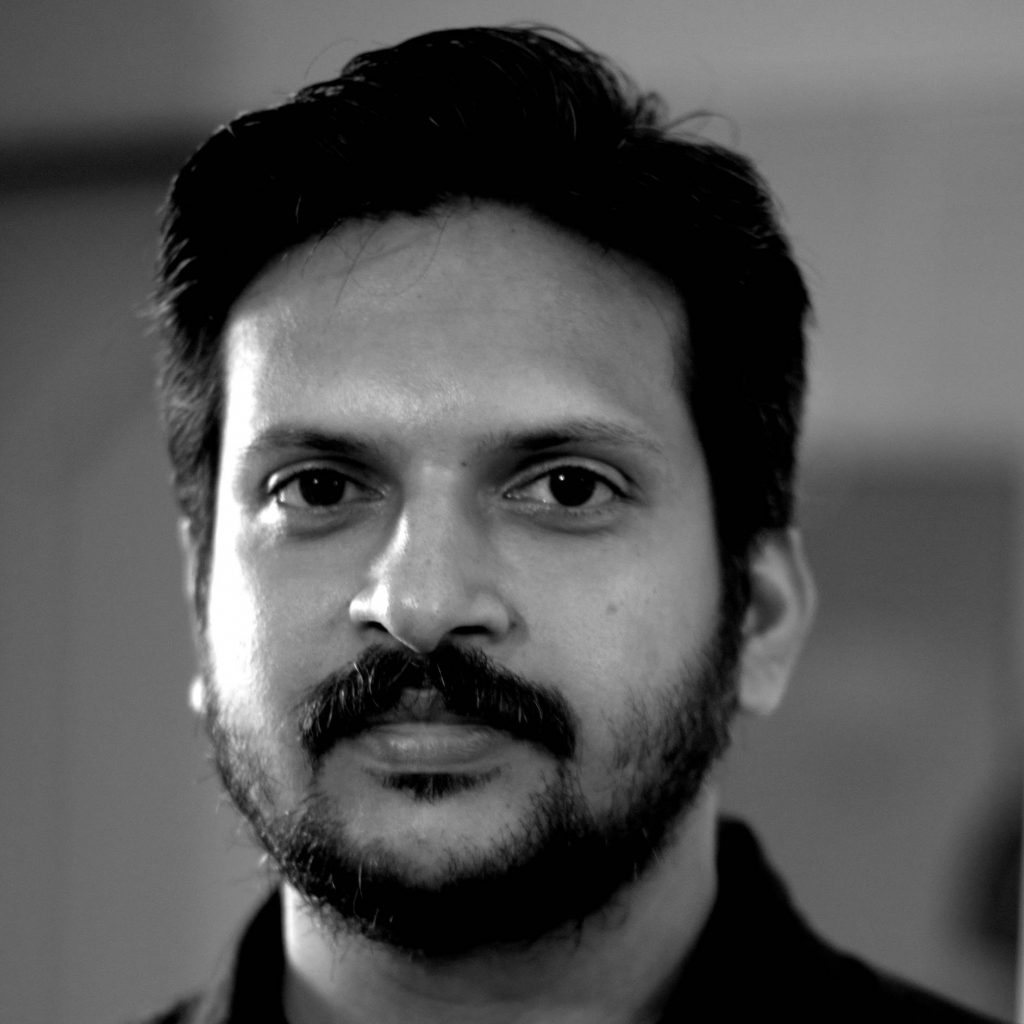 Dr. Madhusoodhanan's research work is focused on understanding natural resource inter-linkages in India in the wake of extensive human interventions and climate change. He has a PhD in Water Resources Engineering from the Department of Civil Engineering, Indian Institute of Technology Bombay, India.
He was the Principal Investigator of the Project on Kerala Floods 2018: Causes and Risk Mitigation Strategy, a project of Lal Bahadur Shastri National Academy of Administration (LBSNAA), Mussoorie funded by National Disaster Management Authority, GoI
He has expertise in the assessment of hydrological impacts of climate and human interventions on the Energy-Land-Water-Climate Nexus, Climate change assessments, tropical hydrology, hydrologic modelling, integrated river basin management, water conflicts, agricultural transitions, vegetation dynamics, and natural resource management.
He also has experience in grass-root level participatory technology implementation across rural India. He is the recipient of the Global Indus Technovators Award 2004 and Excellence in Research Award of IIT Bombay in 2018.
He is also a consultant for developing Flood Risk Reduction Plan for the Cochin International Airport Ltd.
He has authored several peer-reviewed journal articles, popular articles and books.
Dr. K G Sreeja, Director Research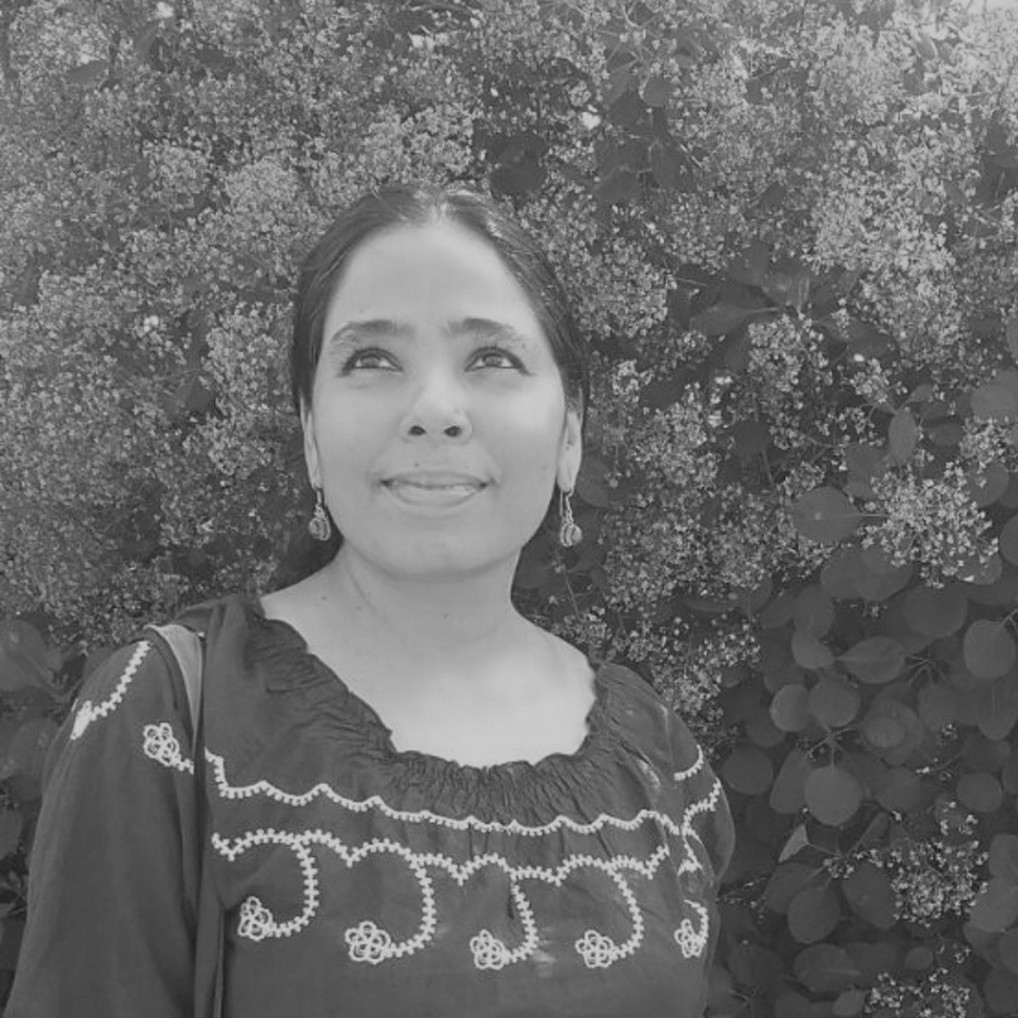 Dr. Sreeja's research focuses on the transformation of tropical agricultural systems and livelihoods of the Global South in the Anthropocene. She has expertise in integrated river basin management, sustainable livelihoods assessment and impact assessment of climate change and direct human interventions on diverse tropical agricultural systems. She has also explored the policy and governance implications of socio-environmental transformation in multiple agricultural landscapes ranging from the mountains to the coast.
She is a recipient of the Excellence in Research Award 2016 from NIAS, Bangalore. She was the co-investigator of the Project on Kerala Floods 2018: Causes and Risk Mitigation Strategy. She is also working as a consultant for Developing Flood Risk Reduction Plan for the Cochin International Airport Ltd. Dr. Sreeja is the INTACH Climate change and Heritage fellow, 2020.

She has a PhD in Agricultural Systems Management from National Institute of Advanced Studies (NIAS), Bangalore, India and was a Post-Doctoral Fellow at the Indian Institute of Technology Bombay, India.
Abhay Vishnu, Data Analyst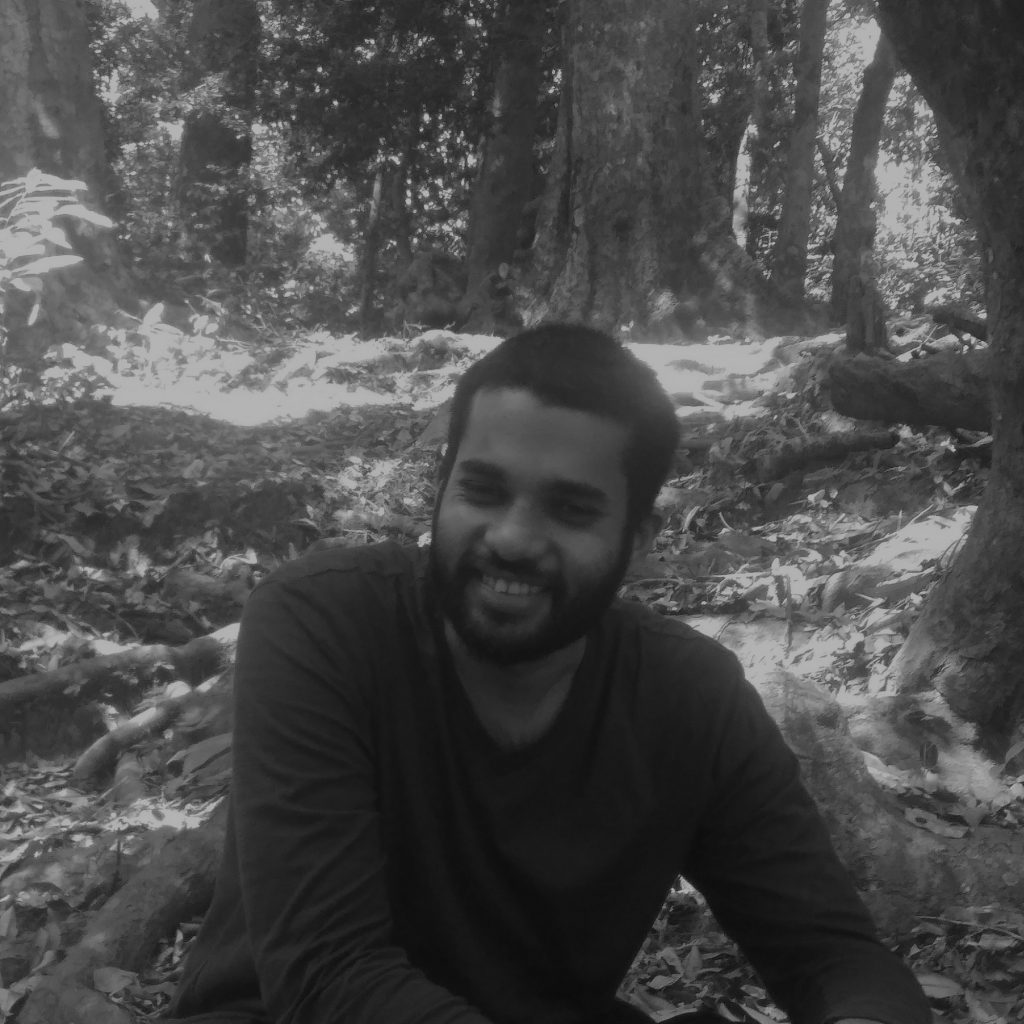 Abhay Vishnu primarily handles data acquisition and processing at Equinoct. He is proficient in development in multiple languages(C++, Python, R, JS, PHP) and is a proponent of open source distributions and software. He is passionate about finding feasible solutions to real world climate issues through technology.
Abhay has an engineering degree in Electronics and Instrumentation Technology from FISAT, Kerala. His interests range across DIY electronics, animation and photography.
Consultants
Joe John, Rural Community Development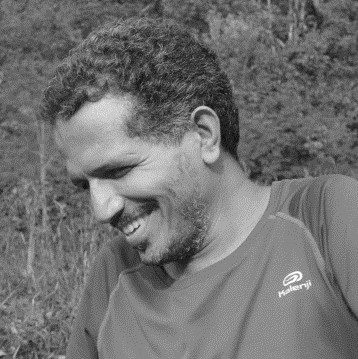 Joe John's interests span across Natural Resource Management, Ecological Restoration, Livelihoods, Sustainable Agriculture, Local Self-governance, Public Health, Education, Right to Information and Advocacy. John has co-ordinated multiple projects related to ecological restoration of common lands, strengthening local self-governance mechanisms in semi-arid regions and advocacy for community rights over natural resources and documented the impact of watershed projects and the socio-economic state of affairs in marginalised communities across rural India.
Since 2012, he has been farming with a focus on natural farming and permaculture methods. Synthesising ground management practices with potential policy implications, and finding sustainable solutions to pressing socio-ecological issues is the core of John's work approach. He has a M.A in Social Work with specialisation in Urban and Rural Community Development from the Tata Institute of Social Sciences (TISS), Mumbai, India.
Dr. Manju Vasudevan, Ecosystem – Forest Livelihoods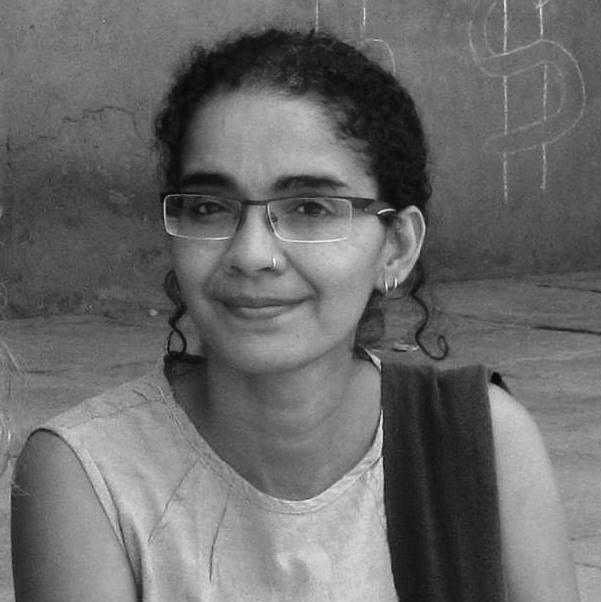 Manju has spent the initial years of her career carrying out ecological research in tropical forests of the Western Ghats of India. She holds a PhD from Imperial College London, and was a Fulbright Nehru Post Doctoral Fellow (2014) at the University of California Santa Barbara.
She currently works on enterprise building among three indigenous communities in Kerala, in the context of Community Forest Rights. The focus of her work is to strengthen local economies through securing forest-based livelihoods alongside achieving long-term conservation goals.
Sagar Valsan, Ocean and Atmospheric Science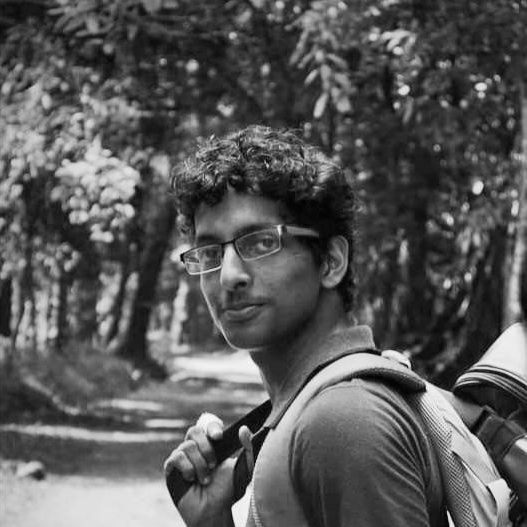 Sagar Valsan's research interests include Ocean and atmosphere chemistry and coupled dynamics. He is a skilled data handler in various platforms. He is passionate about field based research on socio-environmental linkages of climate change. Sagar was actively involved as a volunteer during the 2018 and 2019 floods in Kerala in flood rescue and relief operations.
He is a well-trained "Kalarippayattu" artiste, Kerala's traditional martial art form, with an experience of around 15 years. He is a postgraduate in Ocean and Atmospheric Science from the Central University of Hyderabad and a CSIR JRF.
Radha Gomati, Creative consultant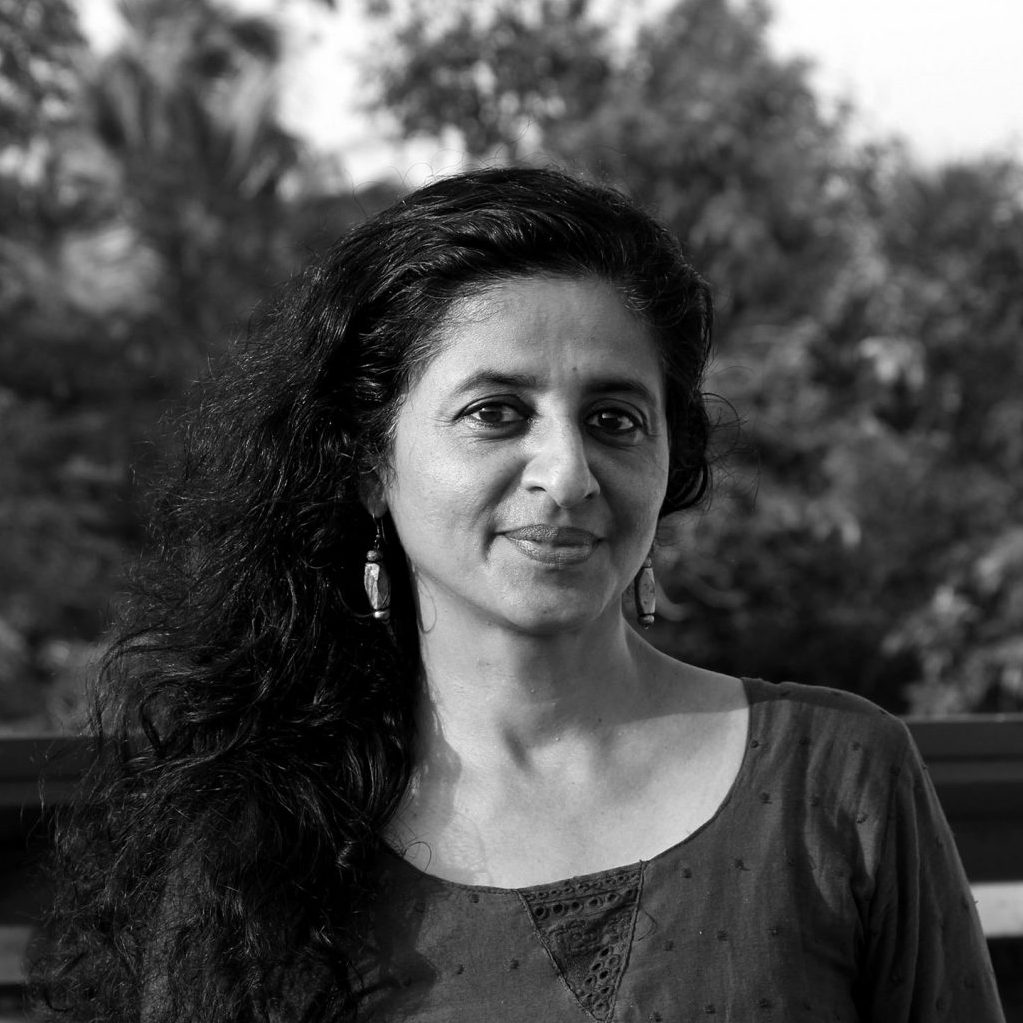 Radha is richly experienced through multiple pursuits calling on her empathy and people skills including teaching, mentoring and coordinating. While coordinating Alternate Network of Media People (a not -for -profit Trust), she scripted and took up post-production tasks for a docu-film that went on to win seven major awards (The 18th Elephant-3 Monologues). Radha is also a published poet who works in a range of media, including video, painting, sculpture. Two of her works are in the permanent collection of the Museum of Sacred Art in Brussels, Belgium.
Radha Gomaty, had her Design and Art education at NID, Ahmedabad, Faculty of Fine Arts, MS University, Baroda & Viswabharathi University, Santiniketan.
Thomas Augusti, Design consultant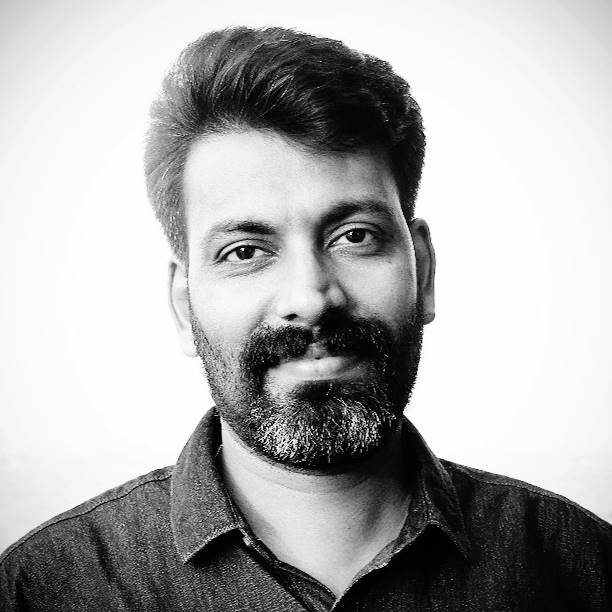 Thomas Augusti, Designer, Creative Maker and Founder of SPARCS STUDIO, is entirely Self-taught. With wide-ranging practical experience spanning nearly two decades, Thomas Augusti handles a variety of different projects with finesse and a proactive problem-solving attitude.